Discover more from Supernuclear
How to live near (and with) friends
Over 4,000 subscribers
Phil's webinar on the co-buying process (July 28 5pm PT)
Pls come. Bc a webinar of 1 is just a mebinar.
Update: Here's the recording of the webinar…
---
[RSVP below to get invite!]
Webinar. Doesn't that word just send tingles of excitement through your body?
Phil is going to host a webinar on the process of co-buying property with friends. He'll share the great triumphs and even greater screw-ups of how Radish went from a dream to a compound co-owned by a dozen people. There will be romance, intrigue, and Limited Liability Corporations.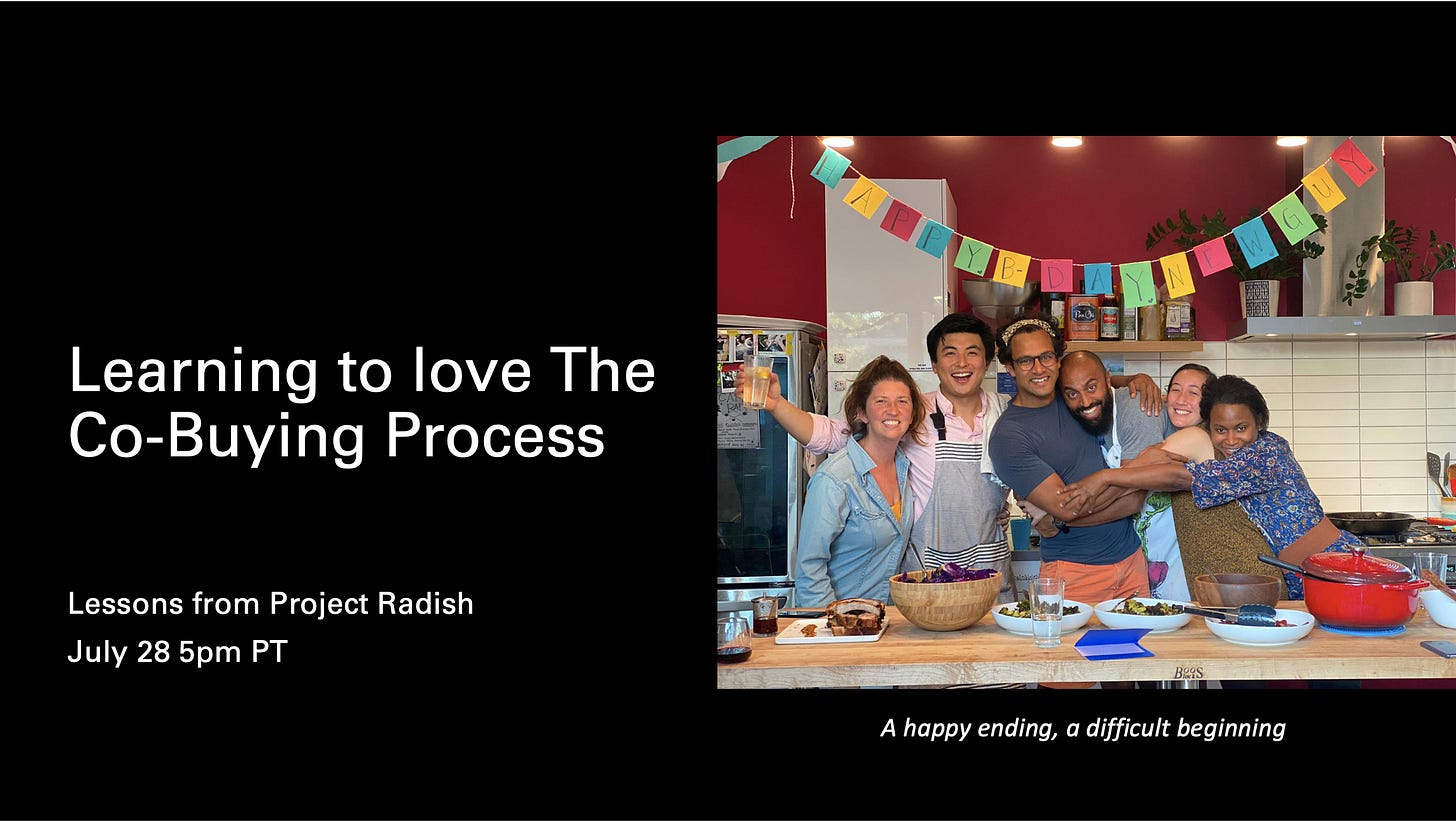 This webinar will cover:
00:00 - Some light chit chat while we wait for everyone to file in
00:05 - "Can everyone see my slides?"
00:06 - The Blockers: The factors that prevent people from realizing their dreams
00:10 - The Who: Picking your squad to buy with
00:20 - The What: Defining the parameters of the project
00:30 - The How: Legal and financial structures
00:50 - The Where: Searching for property
00:59 - "Any questions? … Okay good"
Click below to register!